A company of scientists, engineers, designers, developers and marketers is exactly what you'd imagine. We all have our quirks and interests. We all represent different backgrounds and perspectives. And some of us are seasoned, while others are just starting out. This diversity is our strength, and something we're truly proud of. And here's another common thread: We all love our work and we have fun doing it.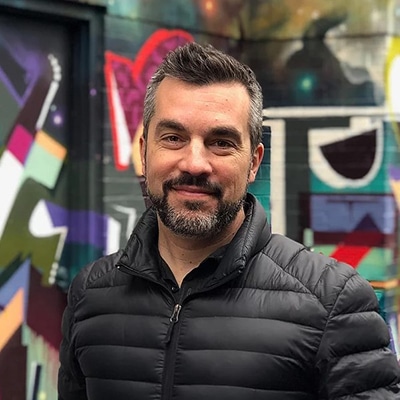 Dave Bullock
Vice President, Innovation
Dave has built a career on building transformative businesses—or, as he puts it, "disrupting markets that desperately need an overhaul." As Vice President of Innovation at RWDI and director of RWDI Ventures, he splits his time between identifying world-changing ideas and developing—and positively encouraging—teams to successfully deliver on them. He'll never admit it, but his adventurous spirit and fearless leadership are why so many of us joined Ventures in the first place. And why so many of us now share his love of flying discs.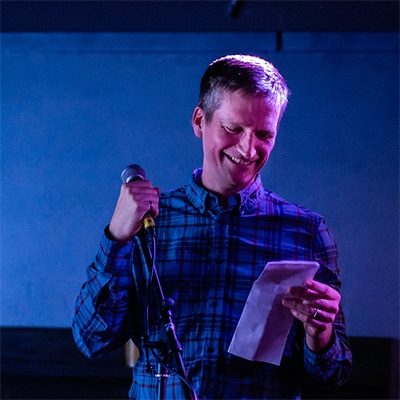 Brydon Gilliss
Strategic Innovation Manager, RWDI
An entrepreneur of entrepreneurial pursuits. From a hockey startup to a co-working space to the Ontario Startup Train, Brydon has a storied history of connecting good people with good ideas. As our ambitious strategic innovation manager, he identifies opportunities where software and tech can automate, improve workflow and enhance people's lives. Or, as he puts it, "write letters to computers politely asking them to do things for people."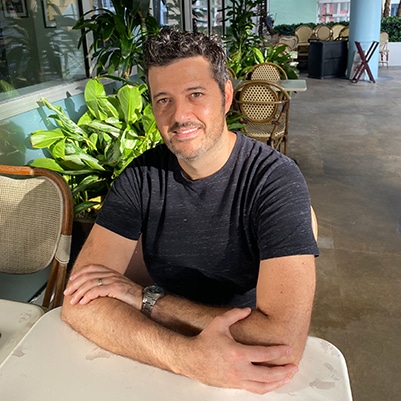 Gonçalo Gomes Pedro, PhD
Manager, RWDI Labs
An expert in fluid mechanics—specializing in urban flows, wind energy and climate-responsive masterplanning—Goncalo puts the multi in tasking. He supports RWDI Ventures on numerous levels, like directing research and development for RWDI Labs, and driving business development for Orbital Stack. Needless to say, he's as comfortable with bolstering science as he is with building start-up culture, and he remains an essential bridge between the two, encouraging an innovative, collaborative mindset at every turn. Lucky for us, this self-styled global citizen is obsessed with using his powers to help clients achieve better-performing, more-sustainable outcomes. Which means smarter cities and a better planet for everyone.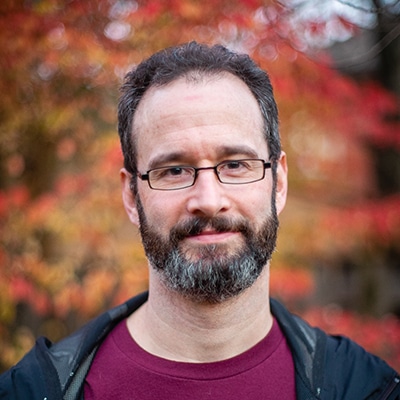 Chris Charles
Development Manager, RWDI Ventures
With a background in computer science, Chris is a builder: of teams, of products and of companies. His days as Ventures' development manager revolve around road-mapping and designing smart software solutions, while leading the teams who build them. For him, the emphasis is forever on the "we." Paraphrasing his words, nothing brings him greater satisfaction than collaborating to meet the next big challenge. We at Ventures admire him for so many things. And that goes for the legendary list he's amassed around unique craft-beer tastings.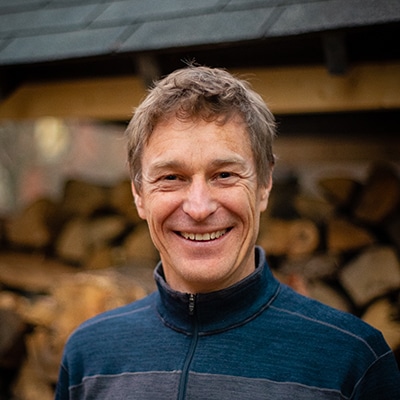 Jan Bergstrom
General Manager, Orbital Stack
Jan is ever-thoughtful, ever-purposeful, and always solution-focused—all fitting traits for someone who wears so many hats. Case in point? As the savvy general manager of Orbital Stack, he's constantly jumping from strategy to product development, or from pitching the big idea to inspiring his small-but-mighty team toward flawless execution. And it's not much different in his spare time. An avid outdoor enthusiast, he switches from bike helmet to ski helmet at the drop of a snowflake.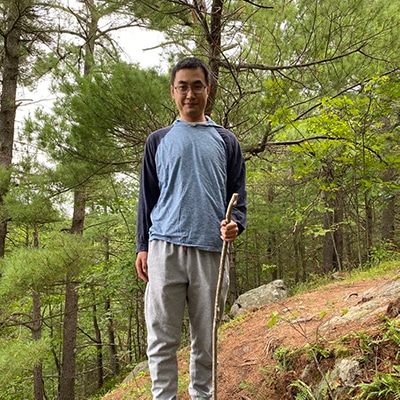 Junting Chen
Scientist Engineer, RWDI Labs
Junting's role as Scientist Engineer in RWDI Ventures' Labs certainly involves some serious-minded stuff (such as validating Computational Fluid Dynamics results), but he also finds time to share what he calls "crazy thoughts," too. It's all in a day's work for Junting, who initially joined Ventures with the objective of investigating and evaluating leading-edge technologies in the area of Wind Engineering. He especially appreciates the daily half-hour sessions to share results and findings (that's where the "crazy thoughts" sometimes come into play). Bottom line for Junting: "It makes me feel good when those ideas that worked are implemented in production models."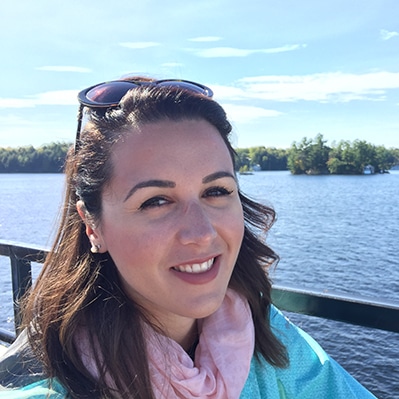 Alicia Gobbi
Human Resources Business Partner
Looking for a career filled with creativity, purpose, and growth? We have news for you: Alicia Gobbi may be looking for you. As Ventures' HR Business Partner, Alicia spends most of her time meeting with candidates and learning about their experiences and interests. From there, she'll gauge whether they would be a good "fit" with our commitment to continual innovation and creating real change. Some of her greatest job satisfaction comes from helping to build dynamic teams in which members can expect to be included in a variety of projects, have their thoughts heard, and receive top-tier mentorship.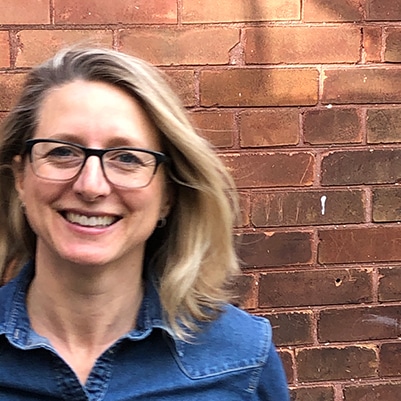 Adrienne Guthrie
Marketing Leader, RWDI Ventures
As marketing leader at Ventures, Adrienne helps to tell the stories that build the brands that improve the planet. And, if that's not clear as mud, consider how she got here in the first place: pivoting from a career in publishing, media and government to the world of start-up, engineering and tech—a world that she describes as "a little less bookish." Of course, she's okay with that. When she isn't attaining further enlightenment through spinning and pitching or rescuing lost dogs (and lost souls), she leads the wildly popular Ventures book club.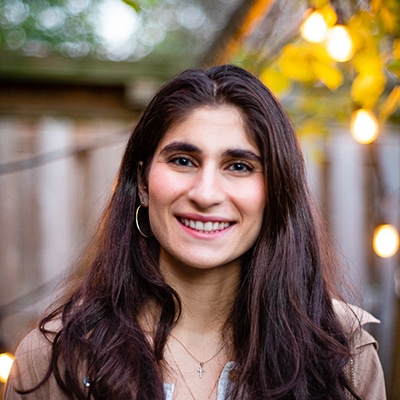 Tamara Charchoghlyan
Software Developer, RWDI Ventures
As a former RWDI co-op student, Tamara knows the hard work it takes to create outstanding solutions for clients. Now, as a software developer for the growing Songbird team, she also knows the perseverance (and optimism) it takes to create innovative companies from the ground up. As she tells it, "I greet every morning thrilled to be working with smart and talented people, at a company that cares about quality. And to be doing that right after graduating university, I feel quite lucky!" And we feel equally lucky to have found her.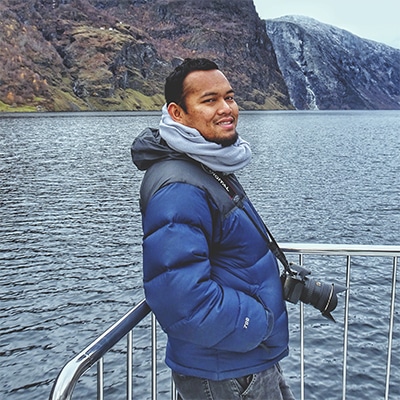 Zain Adlin
Scientist Engineer, RWDI Ventures
It might have been luck that brought Zain to Ventures. He originally joined the RWDI team in Malaysia as the only CFD Engineer, but he was soon spotted by Ventures' senior management and quickly recruited. His CFD skills are rad, but it's his process-efficiency skills and client-focused attitude that he's built his reputation on. Oh, that and "quality." This is the word that is often associated with his impressive results. And if you ask Zain to capture in a few words about what he likes most about his work, he'll tell you straight up: collaborating with "the nicest people with the brightest, freshest minds."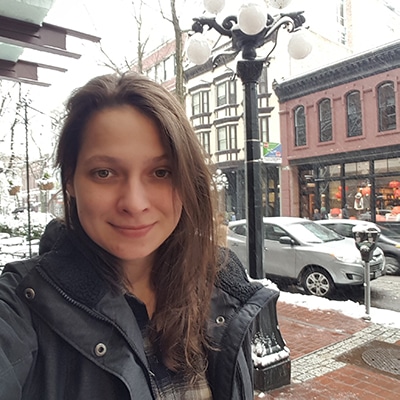 Ana Couto
Software Developer, Orbital Stack
If you think "software developer" = "writing code," then you don't know Ana. For her, the role encompasses lifelong passions (for innovation and her shared vision with Ventures), teamwork (with people who, like her, are extremely smart, talented, and supportive), a love of challenges (especially when they result in meaningful work), and making significant contributions (to the remarkable products and features she helps build every day). But, you know, that's a lot to fit into a job title.  
Begin your next adventure
Days are better (and much more heroic) when you're doing purpose-driven work. With us, there's room to try new things, to face exciting challenges, and to follow your muse toward an always-bigger adventure. Browse openings